https://fts.ussh.vnu.edu.vn/en/news/news/the-event-connecting-university-with-travel-agency-563.html
This morning, 5/5/2016, the event called "Connecting University with Travel Agency" was held at the Hall on the second floor, Building H, University of Social Sciences and Humanities by Faculty of Tourism Studies and Responsible Tourism Club (RTC). The meeting aimed to share with students about practical and interesting information of 2016 internship opportunities in tour operators of RTC.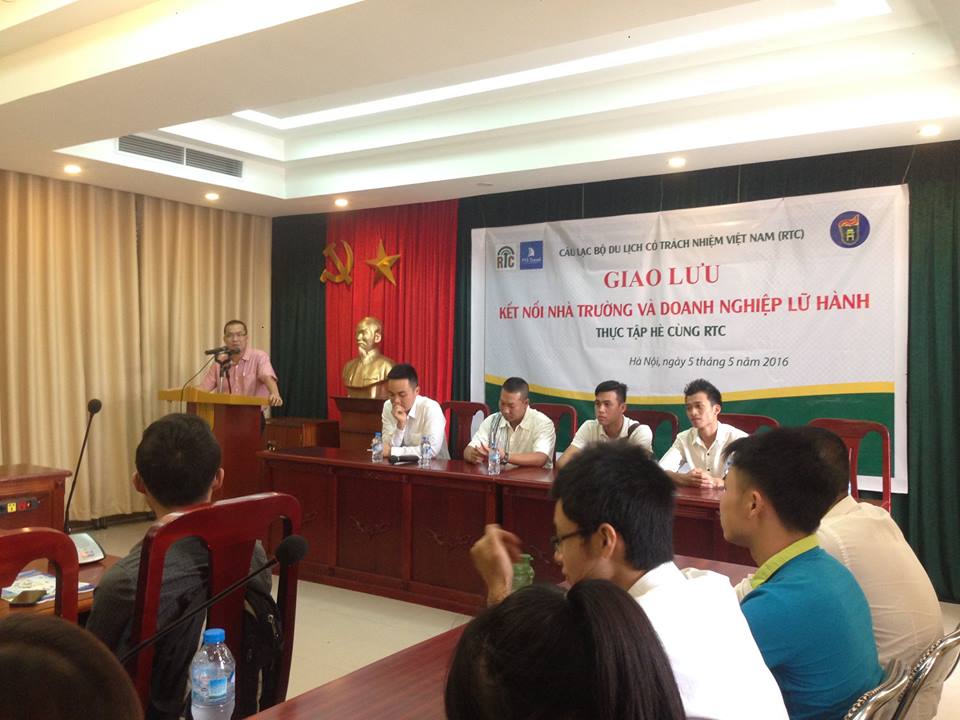 Attending the meeting were the representatives from RTC and teachers as well as students of Faculty of Tourism Studies. Dr. Pham Hong Long, who was the Dean of Faculty of Tourism Studies, said: "The Faculty of Tourism Studies always offers every students opportunities to study in a both theoretical and practical way. And it is great when the Responsible Tourism Club RTC and we are of like mind. Therefore, I want you, my students, to seize these opportunities so that you can develop and complete yourselves."
After the introduction about RTC of Ms. Ngoc Nguyen who was the coordinator and a double degree student of the Faculty of Tourism Studies, University of Social Sciences and Humanities, members of the tour operator of RTC, who were operators or tour guides, shared about their stories and experiences while working in tourism industry. Mr. Tran Sy Son, who was the Director of PYS Travel, said that he wanted to be together with the students of the Faculty in the upcoming activities, and always welcomed them to do internship as well as to work here at PSY Travel.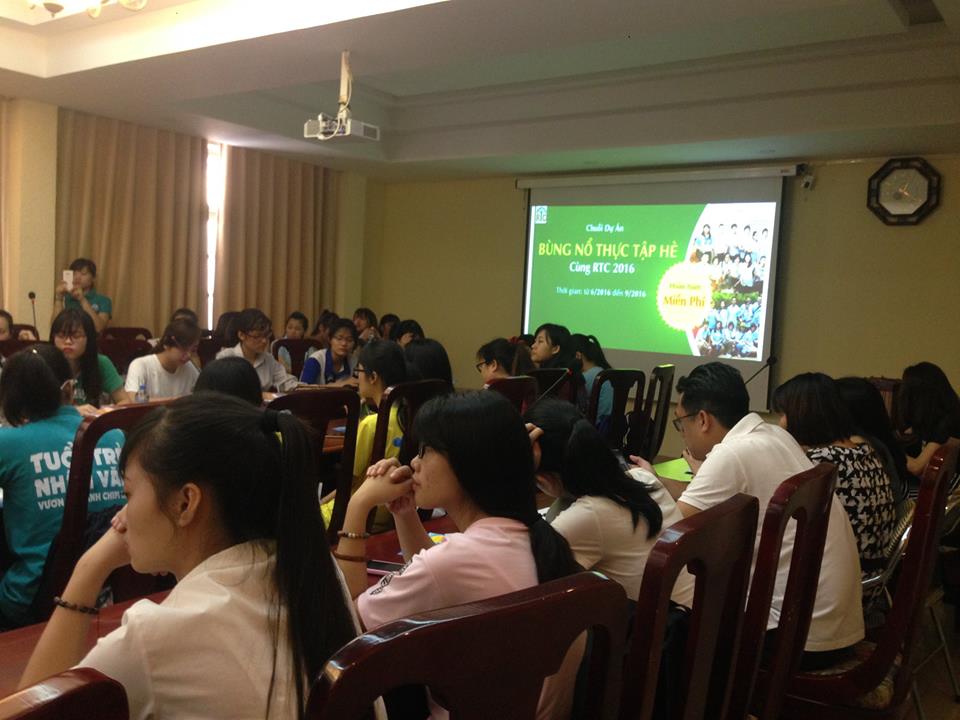 A part of the meeting which really impressed the students was the sharing about communicating and cheerleading skill, and situation managing skill when guiding. Students took part in interesting games with three young and funny tour guides of PYS Travel. Besides, all the questions asked by them were answered in detail clearly by enthusiastic members from the company.
The meeting was not so long but it was really useful and meaningful. Students of Faculty of Tourism Studies learned a lot from the real stories and precious experiences of the professionals, and had opportunity to do internship freely at Tour Operators in RTC's network. In the future, Faculty of Tourism Studies, University of Social Sciences and Humanities, and Responsible Tourism Club will take responsibility to hold the similar gatherings to help students have chance to encounter more with the reality of working in tourism industry.