https://fts.ussh.vnu.edu.vn/en/news/news/discussion-on-the-connection-between-school-and-business-559.html
On the morning of March 29, 2016 at the conference room of Eviva Tour Vietnam, with the theme "To promote the practical application of business to school", the seminar was successfully organized by the Responsible Tourism Club (RTC) with some Faculties of Tourism
Attending the seminar, there were representatives of RTC businesses: Ms Nguyen Thuy Duong - President of RTC, Deputy Director of Eviva Tour, Ms. Bui Thi Nhan - Director of Eco Sea Travel; Mr. Bui Duc Minh and Ms. Nhu Thi Ngan, Chairman and General Director of Hanoi Tourism; Faculty leaders, tourism training schools: Mr. Pham Hong Long - Dean of Faculty of Tourism Studies, University of Social Sciences and Humanities; Mr. Pham Truong Hoang - Dean of Faculty Tourism & Hospitility, National Economics University, Mr. Dong Xuan Dam - Dean and Ms. Phan Thuy Chi - Deputy Dean of International Training Institute, National Economics University, Mr Nguyen Thanh Trung - Faculty of Tourism, Hanoi Open University.
The meeting is a forum for tourism training shools and businesses to share and exchange information then promote the relationship between the schools and enterprises to improve the quality of tourism human resources. It is a good opportunity for the guests to build long-term cooperation.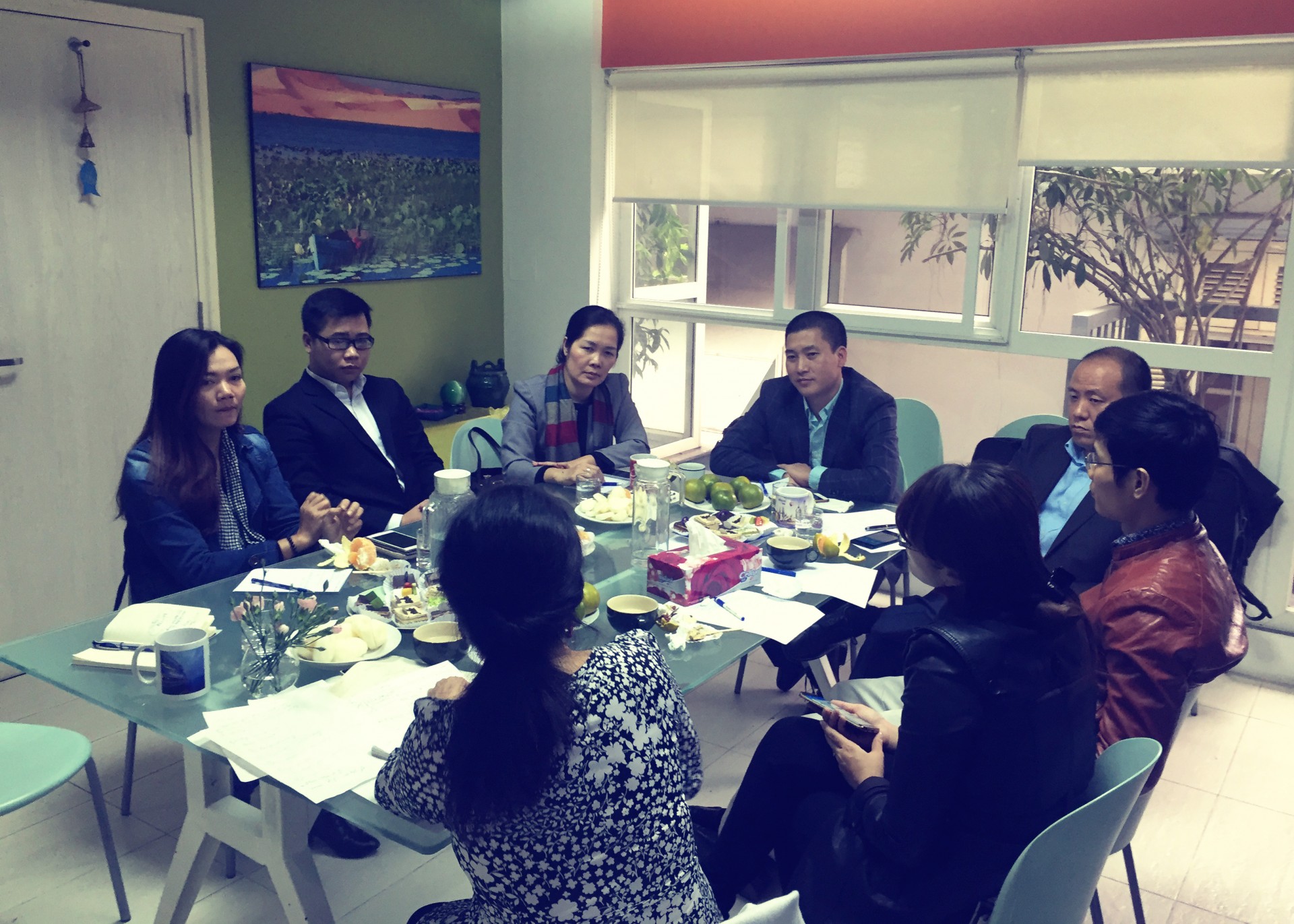 At the seminar, the main issues were the focus of career guidance for students; practice for student; as well as the 3 factor that make up the learner's capacity including knowledge, skills and attitudes.
Businesses think that the weakness of tourism students is occupational attitudes, ethics and foreign language. In addition, students need to be career-oriented earlier so that they can access to reality during their practice and after graduation. Focusing on the mutually beneficial relationship, schools are committed to "embarking" with businesses to facilitate learning, practice and work for students, to help them overcome some of their limitations.
Through the seminar, representatives of RTC and universities agreed to cooperate comprehensively and permanently through the following main activities:
1. To coordinate the organization of job fair in schools more usually;
2. To organize specialized seminars to share knowledge and experiences between businesses and training institutions;
3. Businesses will support school in guiding and facilitating the student's time and place of practice.
4. RTC continues to combine with schools in finding applicants for RTC's annual tour guide training.