https://fts.ussh.vnu.edu.vn/en/news/news/the-study-tour-to-nanning-guilin-of-student-k59-faculty-of-tourism-studies-577.html
Mark Twain said that: "Everyone must travel to learn." We, students - young people are on the way to find, explore ourselves, explore the knowledge of mankind, why don't we go on traveling?
Wishing to bring the student the real experience, the first practical lessons for career, but still ensure the criteria to eat - be played - be beautiful, the subject entitled "The Study tour" in this summer for K59 students will be specifically organised like that.
In July, this year, the map of general practical program has added a new destination, a large neighboring country - China. Especially in this trip, students of Faculty of Tourism will have more companions who are the boys and girls from the Han Nom Department - Faculty of Literature. The knowledge and skills of the Tourism students combined with Chinese language and culture of Han Nom students. The Nanning-Guilin-Yangshang trip from July 14-21, promises to bring something interesting! To go along with the trip of the students of Faculty of Tourism Studies to China this year, there are two teachers, who are experienced, enthusiastic and very young, close to students: MA Vu Huong Lan - Vice Dean of Tourism of Studies and MA. Dinh Nhat Le - Lecturer in Tourism of Studies.
Slogan for the trip is: "Taste Guilin in your way!" - Discovering and feeling this country, to have a fresh look at the world outside, in your own way! That is the meaning of the slogan that the we use through the trip. This is not only a subject, but also a trip with new experiences and many things we can not find in books or magazines.
There are many attractive destinations in the trip, such as:
At the beginning of the trip, we will go to Bang Tuu through Huu Nghi border gate, visit Km No. 0 at Huu Nghi Quan border gate on where many important events of the relationship between the two countries Vietnam and China happened.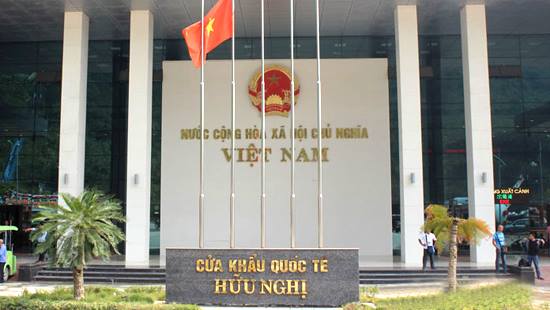 The first destination is Nanning, the largest green city in China. Nanning is a city with a long history, beautiful scenery in southern China. Mountains, streams, trees, flowers and tall buildings is quite close.people usually say this city is "half green, half buildings".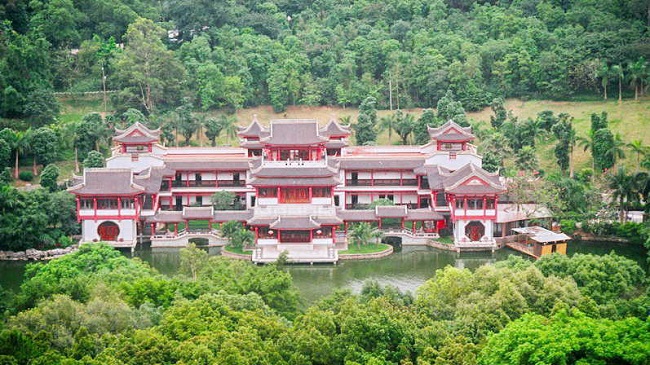 Thanh Tu Son Ecotourism Destination – Nanning
It is 437km from Nanning to Guilin. This is next destination and also is where we will spend most time in the trip. Guilin is a mountainous area with beautiful scenery where Chineses call "the most wonderful place in the world". Beside them, Guilin has cool weather around the year and also is one of the most famous cities for tourism in China.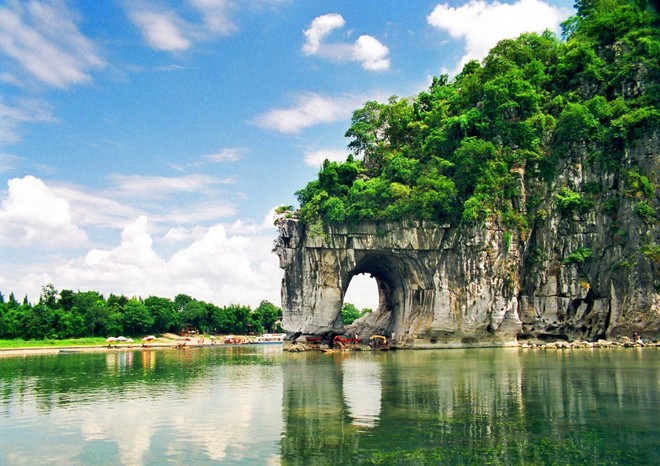 Elephant Trunk Hill in Guilin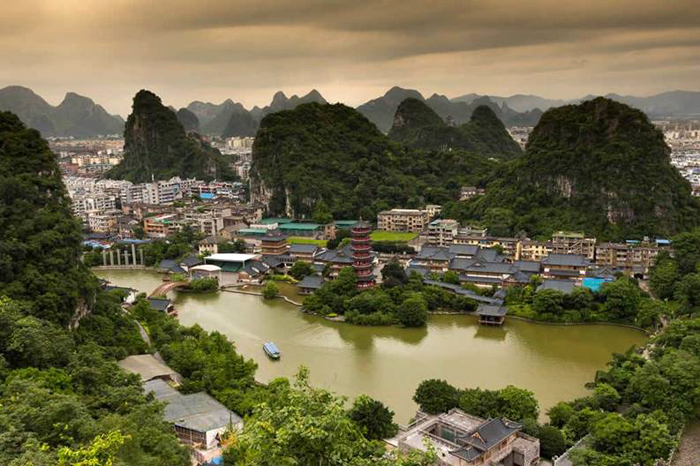 Two rivers and four lakes in Guilin
When we'll be in Yangshuo come to Yangshou - a district of Guilin. It is about 73km away from Guilin. In Yangshuo, we will have chance to visit Nine Horse Fresco Hill, the famous destination which was on the 20 yuan of China by jute boat. These mountains have become the inspiration for many poets and writers since the Tang Dynasty.
In Yangshuo, all of us also will visit a destination where many people say that like "Ha Long on the land" - Yulong River. Yulong river is a tributary of the Li River. It has the legend that because of Guilin beautiful scenery, the dragon doesn't want to return to heaven, then lies in this river. Therefore the name "Yulong" means "meet dragon" . Tourists often choose to travel on bamboo rafts, listen to Zhuang girls singing folk songs, try the feeling of "falling waterfall" and watch the farmer to catch fish by cormorant.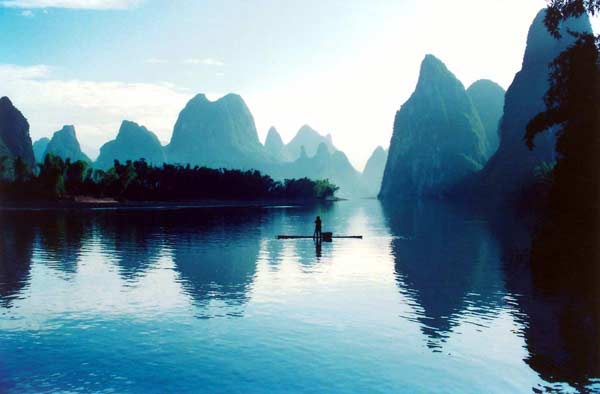 Yulong River
It is impossible to not mention the special and magnificent art show: "Impression Sanjie Liu" which is made by the famous Chinese director Zhang Yimou.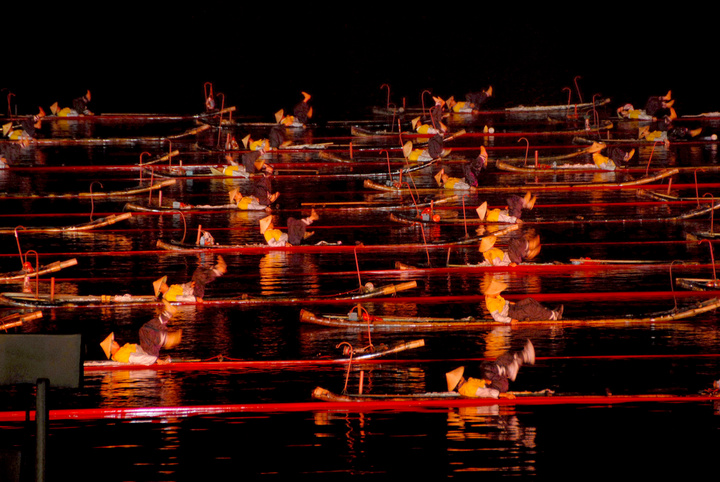 Beside many determinded destinations, students also have free time to explore Chinese culture, try local food by themselves. During the trip, teachers and students of the Faculty of Tourism want to expand and enrich the knowledge, skills. In addition, we can learn more and more, and also have an occasion to be closer.
Wishing a happy and lucky trip!
Writer: Nguyen Nguyet Minh – Communication Team
Editor: MA Dinh Nhat Le – Lecture in Faculty of Tourism.