https://fts.ussh.vnu.edu.vn/en/news/news/student-of-faculty-of-tourism-studies-attended-the-7th-asean-student-leaders-forum-aslf-742.html
From February 11th to February 15th, Le Thi Huyen Trang - student of class K60 - Hotel Management attended the ASEAN Student Leaders Forum which was held by Gadjah Mada University in Yogyakarta, Indonesia.
ASLF is annually organized in rotation among the ASEAN Member States. The Forum allows the student union to share their knowledge by learning from one another, strengthening the regional collective bond and developing cohesion among ASEAN nations. The main participants of the program are student leaders, student unions of member universities in ASEAN University Network (AUN).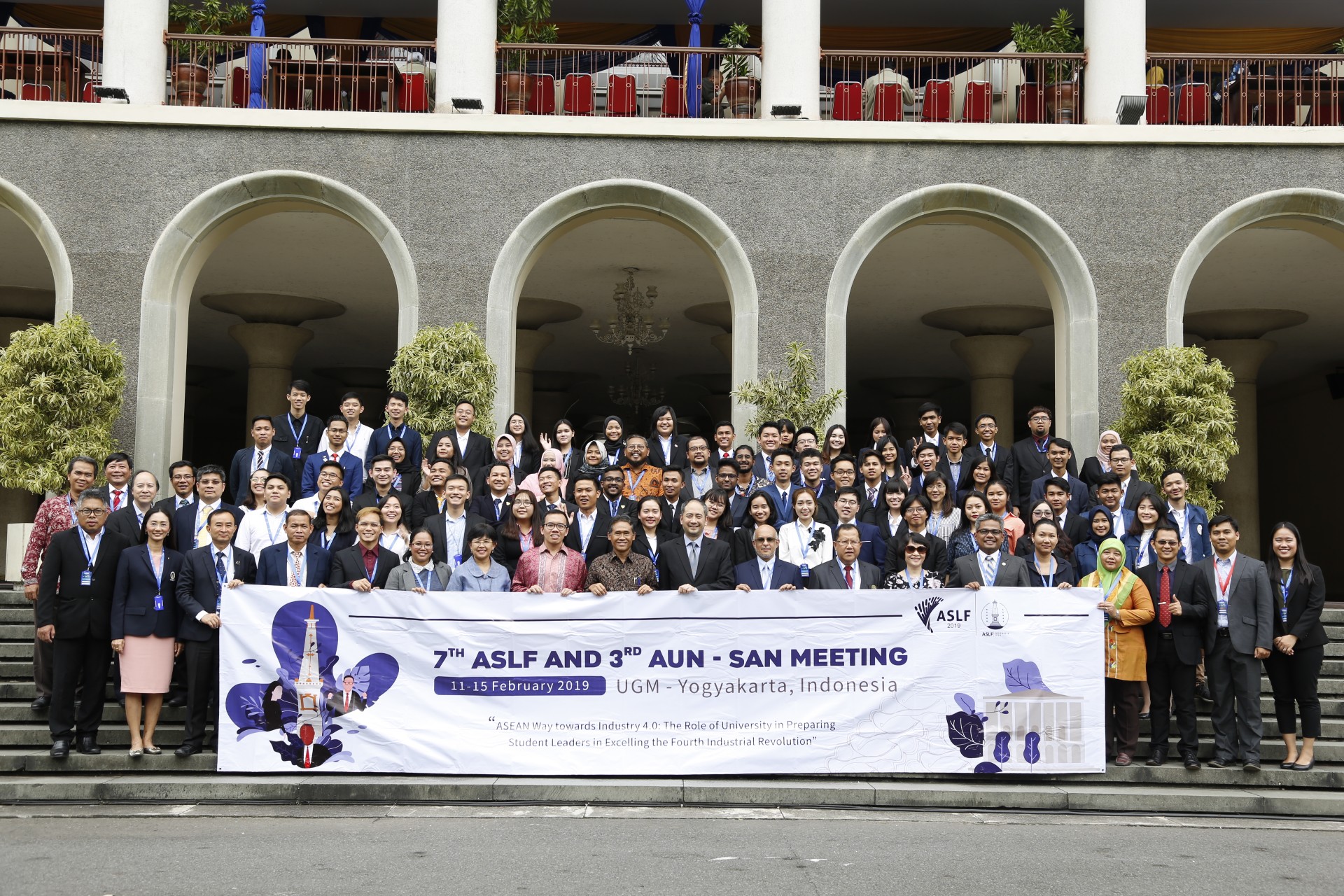 In 2019, ASLF was organized for the 7th time at Gadjah Mada University which is one of the oldest and largest universities in Indonesia. This year, there are 69 student delegates of 23 universities from 9 ASEAN countries. Huyen Trang is one of three student delegates from Vietnam National University, Hanoi.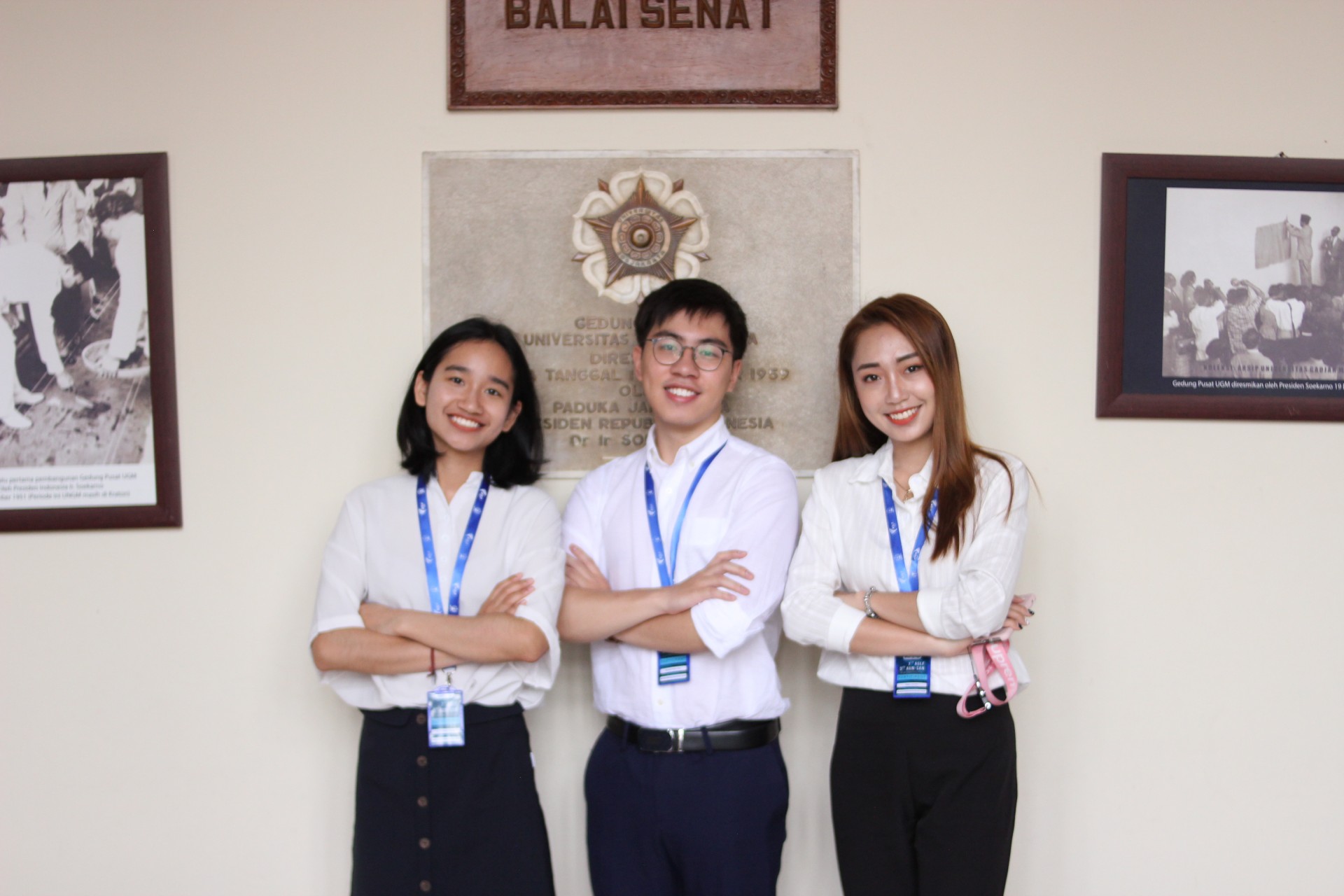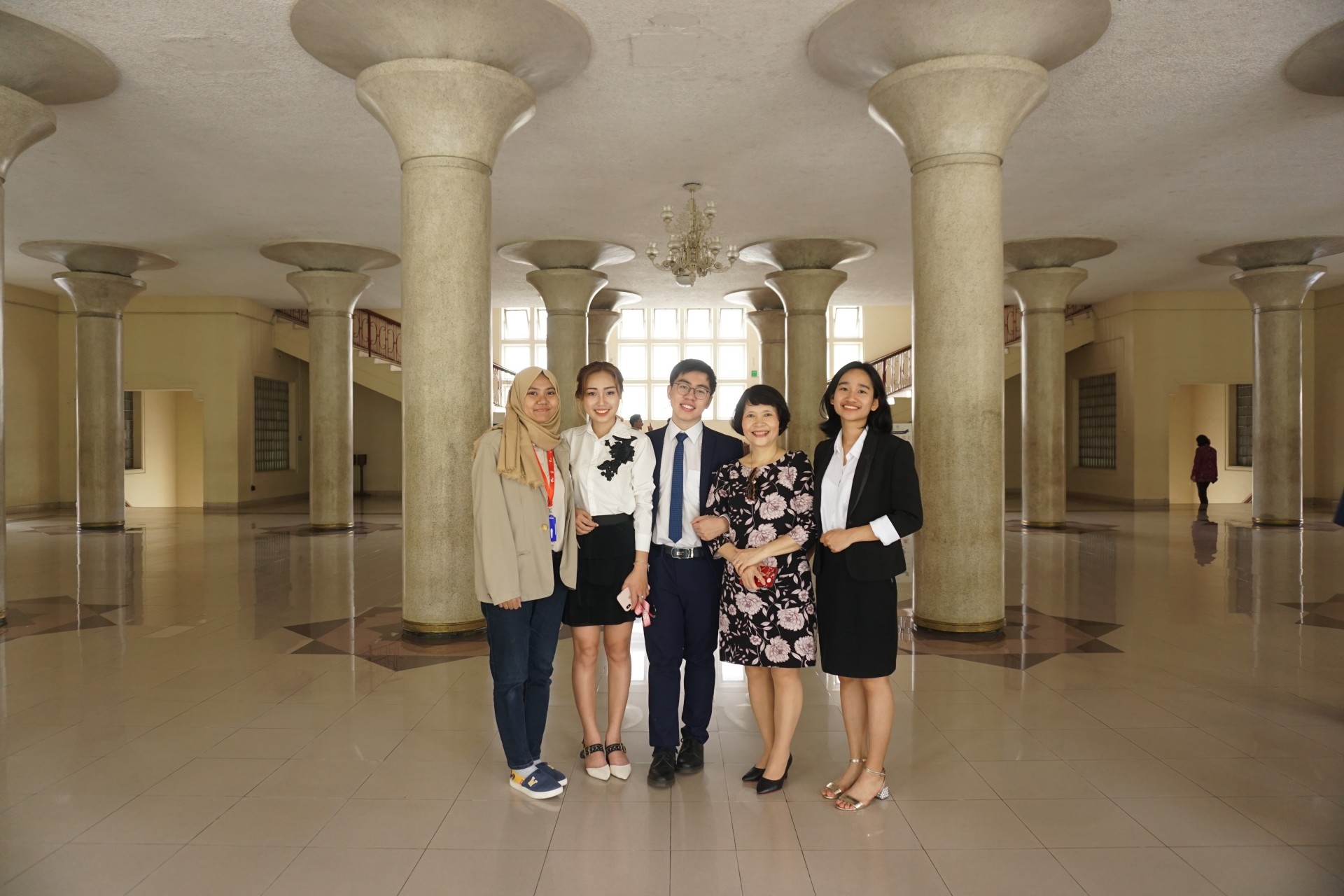 Within 5 days of forum, student delegates have taken part in many discussion activities, cultural exchange and exploration. With the theme "ASEAN Way in the Era of Disruption: The Role of University and Student Leaders in Preparing to Excel the Fourth Industrial Revolution", the related topics "ASEAN 4.0: Opportunities and Challenges" and "The Future of Work and Required Skills in the Fourth Industrial Revolution" were raised and discussed.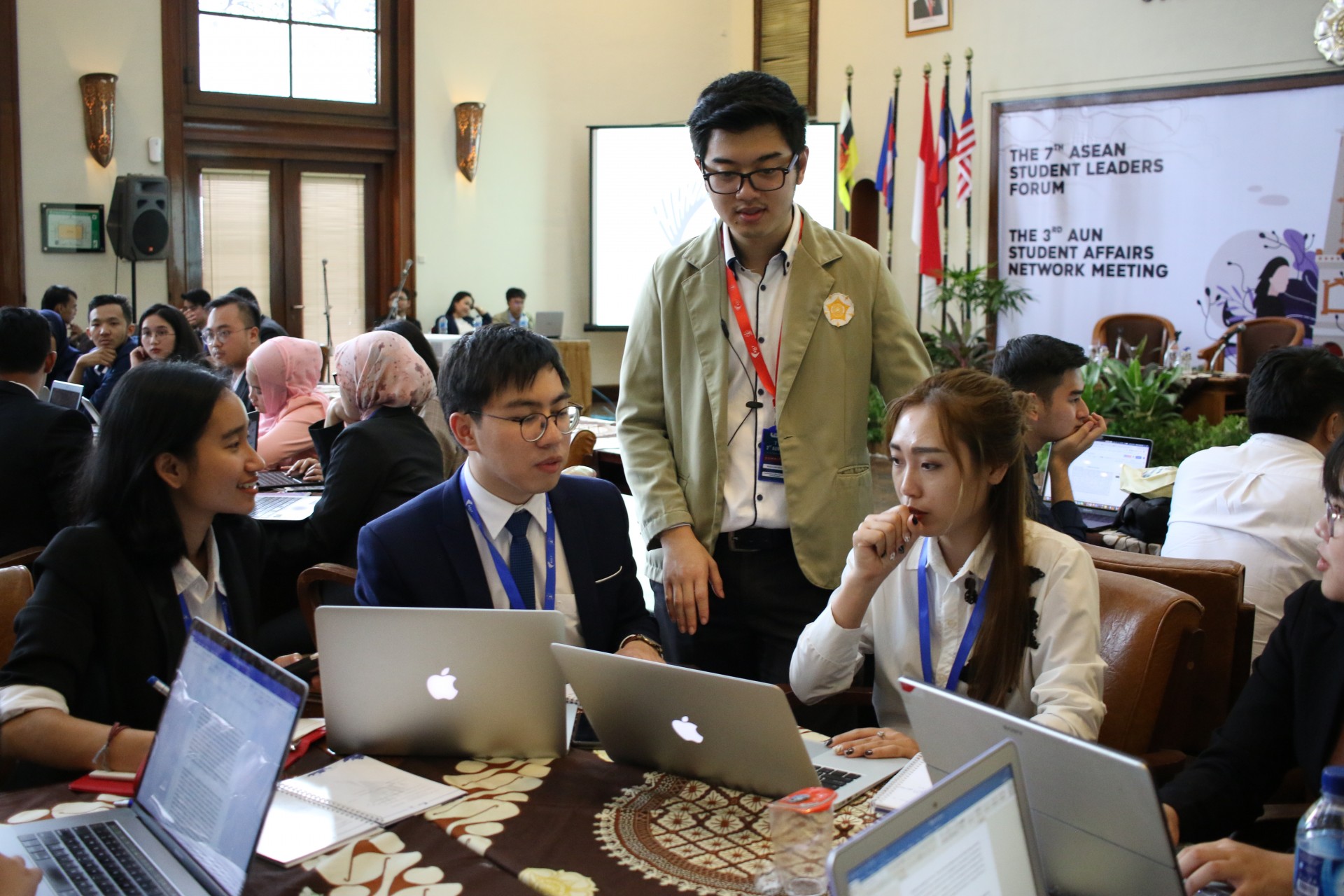 In the forum, each country presented the Country Report which is about the current state of their countries, opportunities and challenges of nation in the 4th Industrial Revolution (4IR). Some universities brought out their Best Practices to propose their action plans that aims to improve students' capacity in facing the 4IR.
In other sessions, student delegates were divided into 5 groups to formulate an idea on how to solve society's most pressing issues in relations to the opportunities and challenges arising from the 4IR.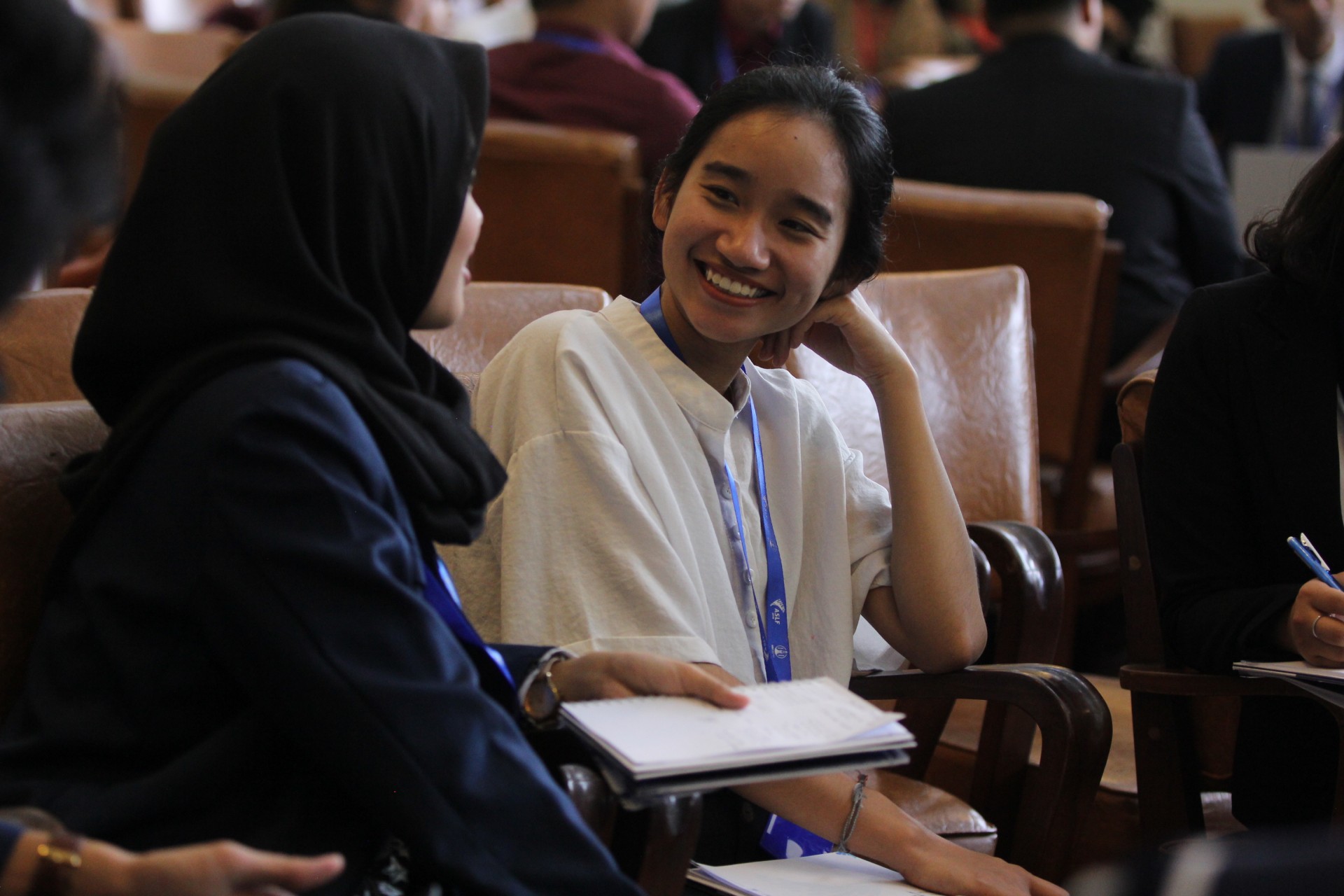 On the last day of program, delegates visited Borobudur Temple - one of the world's largest Buddhist temple, experienced making batik in Batik Giriloyo - a traditional handicraft village where they have created beautiful batik products for years.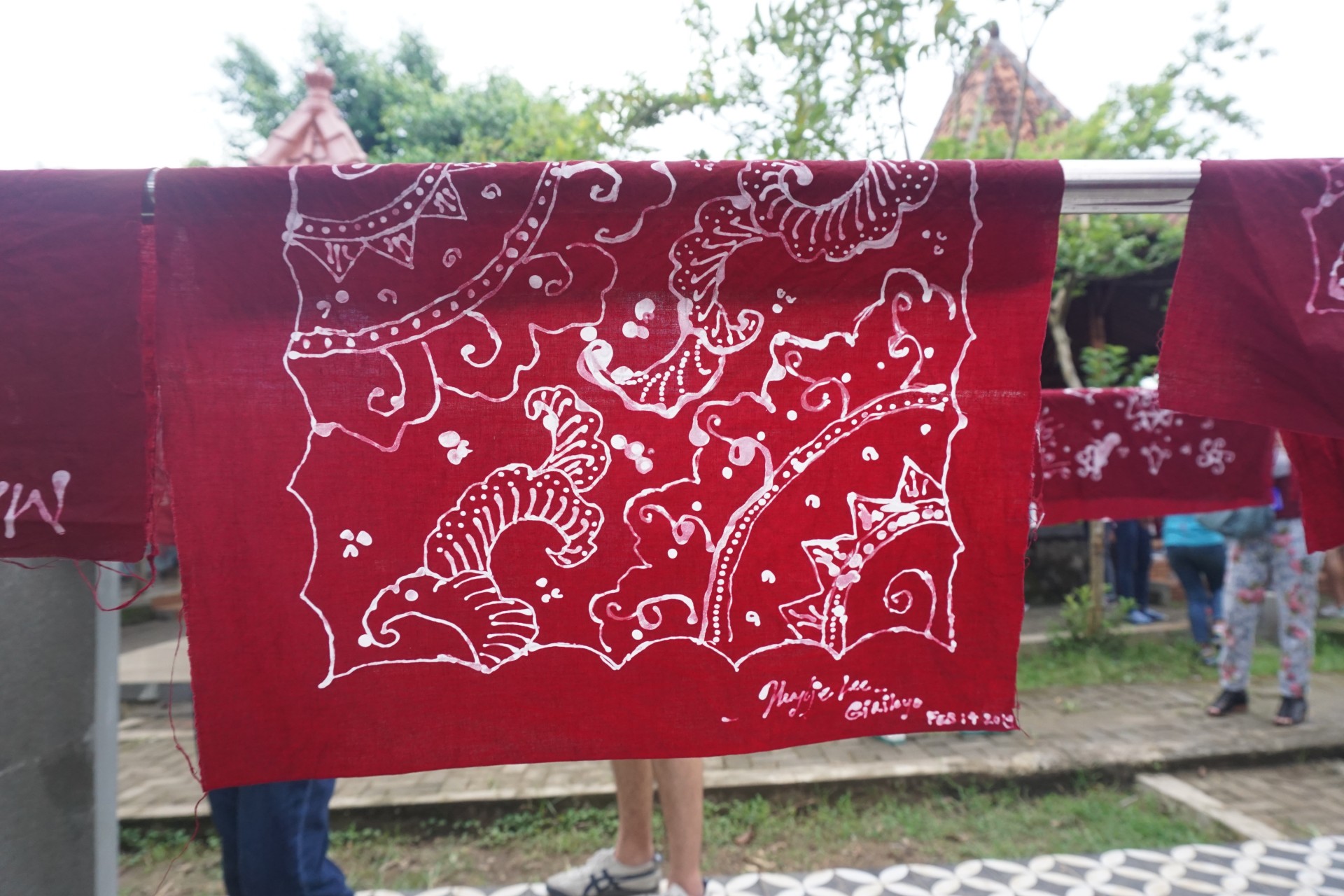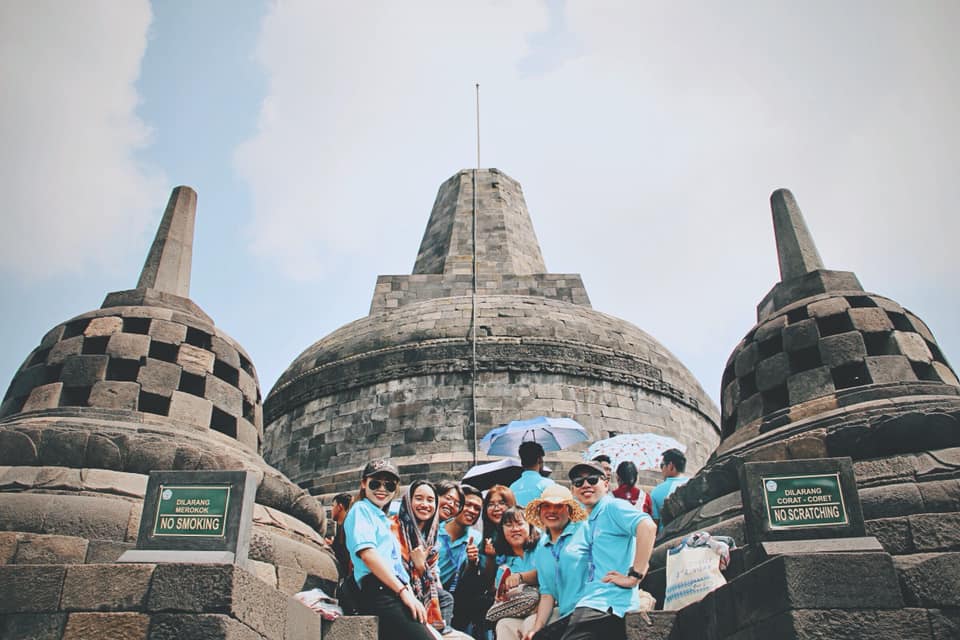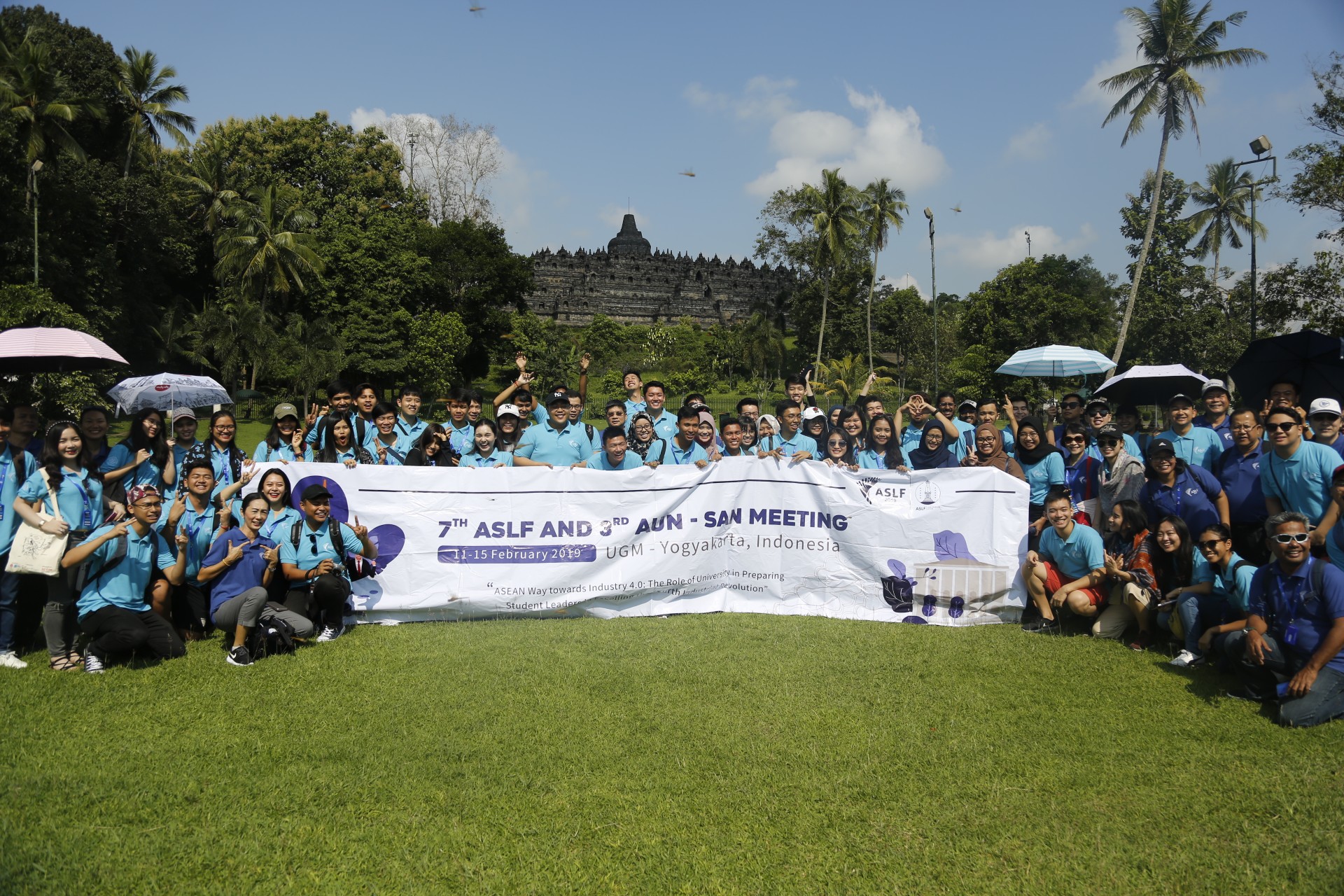 "Lucky for me in my last year in Faculty of Tourism Studies-Khoa Du lịch học, USSH, VNU, I could win an exchange scholarship and have chance to be a part of VNU Hanoi delegates attending the 7th ASEAN Student Leaders Forum.
It's the second time I attend an ASEAN youth forum to meet up with friends from many universities in ASEAN. Three days of #ASLF is a good chance for all of us to share our perspectives and detect the difference and diversity of our cultures.
This trip is the first time I travel to a new country with my own plan as well. A bit nervous of an unready itinerary, but at last everything was okay and I had an unforgettable memory in Indonesia, and loads of experiences. Then I believe that Travel broadens the mind.
My teacher told me "Scholarship hunting is like going fishing. If you want to catch a fish, you need to be patient and be willing to face to trouble and failure. Sometimes you will catch no fish, but once you get, it will be a big one." Then keep doing your best, you will get what you want." - Huyen Trang said.