https://fts.ussh.vnu.edu.vn/en/news/news/the-study-tour-from-the-north-to-the-south-of-student-k59-faculty-of-tourism-studies-578.html
The Study tour is not only a subject but also is an interesting activity for student in Faculty of Tourism Studies, University of Social Sciences and Humanities, Viet Nam National University, Ha Noi.
In the third year of study, students of the Faculty of Tourism Studies have the opportunity to traveling combined with learning experiences for career. The trip is organized to give students real-life experiences in the field of tourism, broaden knowledge as well as practice skills they learned in university. This is also an opportunity for students to be closer and have many memories of the best time in each person's life.
This year, the trip named "In the South, we shine" will be held from 19 to July 27, traveling through destinations including: Quy Nhon - Phu Yen - Nha Trang - Da Lat - Ho Chi Minh City - My Tho - Thoi Son - Phung - Can Tho - Soc Trang - Bac Lieu - Ca Mau - Dat Mui - Cu Chi. It is so wonderful when we have chance to discover and experience the landscapes, traditional culture of many regions along the length of the country. To go along with this trip of K59 students, there are three young, enthusiastic, and dedicated teachers with students: Pham Hong Long - Dean of Faculty of Tourism Studies, MA. Tran Thi Yen Anh - Administrative assistant of Faculty of Tourism Studies, andMSc. Bui Nhat Quynh - lecturer of Faculty of Tourism Studies.
Each destination in the journey will give you personal experiences. In particular, there are many famous destinations, has been known for a long time such as the paradise of flowers, temperate climate in Da Lat; Nha Trang, a coastal city was voted as Top 10 destinations in Asia in 2010 by the Tripadvisor Travel Magazine; Water culture with floating markets on the Hau River.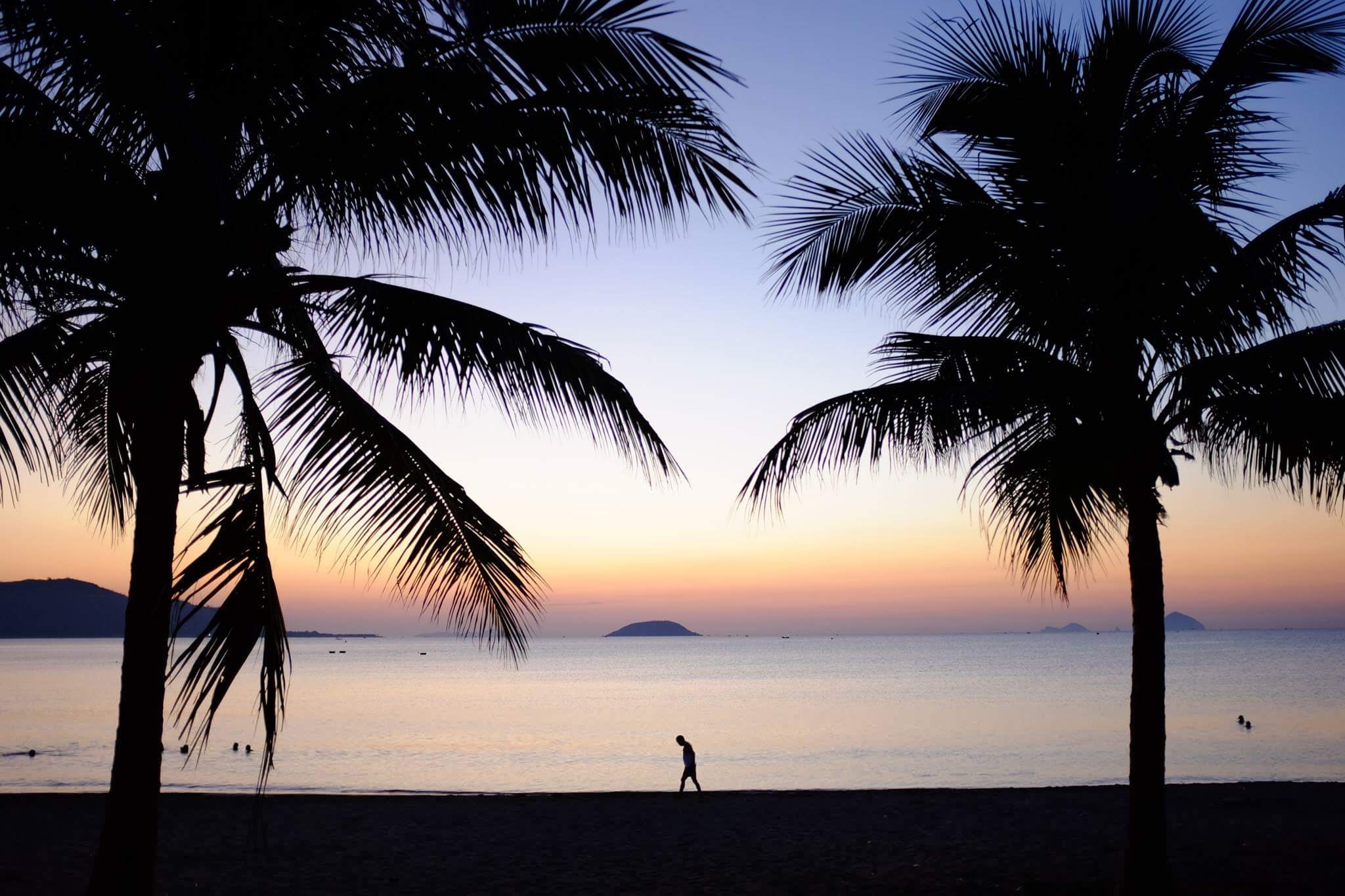 Sun rise on Nha Trang Beach
During the summer holidays, all students planned and prepared for the trip with the help of three teachers. There are a lot of ideas to be offered, specific program for each day, songs, dances, plays and lots of games, especially the Gala Dinner show named "The Face K59" in Ca Mau.
9 days in the trip of 85 students with three dear teachers will be sweet memories for all of us.
Wishing the trip will be successful and good luck!