https://fts.ussh.vnu.edu.vn/en/news/news/scientific-seminar-faculty-presentation-of-dr-mark-hampton-530.html
In the morning of March 2, 2015, the Faculty of Tourism held a scientific of Prof. Dr. Mark Hampton, Kent University, UK. The topic was "Experience writing and posting international magazines" . This is one of the activities which was co-funded by the British Council and Kent University.
The talk attracted the participation of faculty members, graduate students and students who are studying at the Faculty. Professor Mark Hampton provided the listener with useful information on the two post strategies as well as some necessary notes when planning to write an international scientific journal article. After the presentation, Prof Mark spent time on exchanging experiences, answering relevant questions, and presenting the research trends of interest.
Ending of the talk, Dr Pham Hong Long, Vice Dean of Faculty of Tourism, gave a gift to Professor Mark Hampton and hoped that Professor Mark continued to support the faculty and faculty members in researching and teaching.
If you are interested in his presentation, you can download Professor Mark's documentation at the end of the article.
Here are some pictures of Professor Mark Hampton's talk.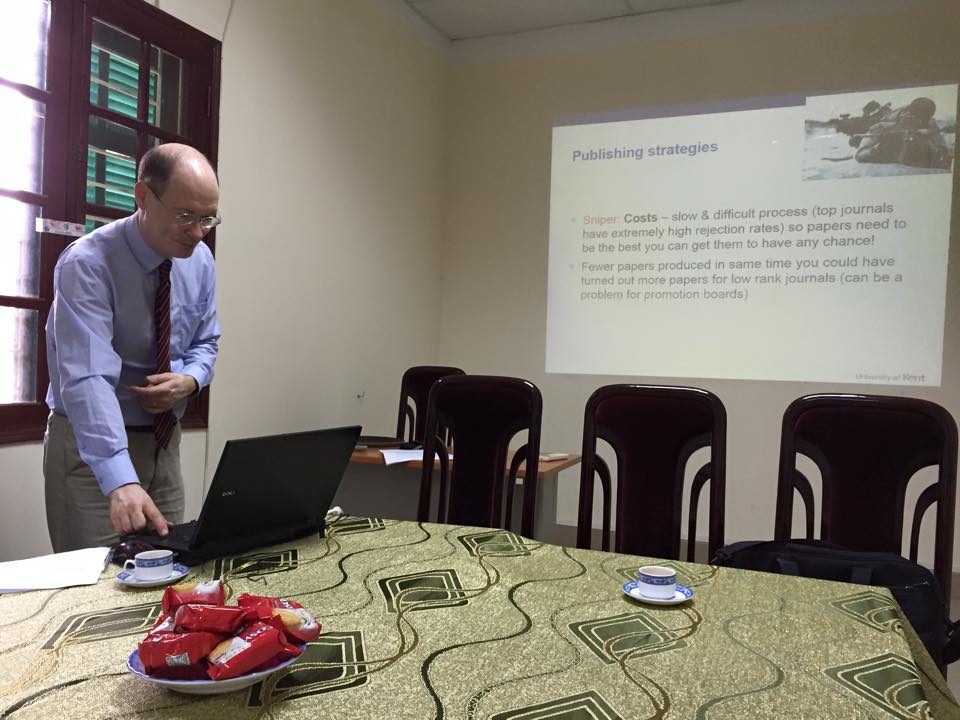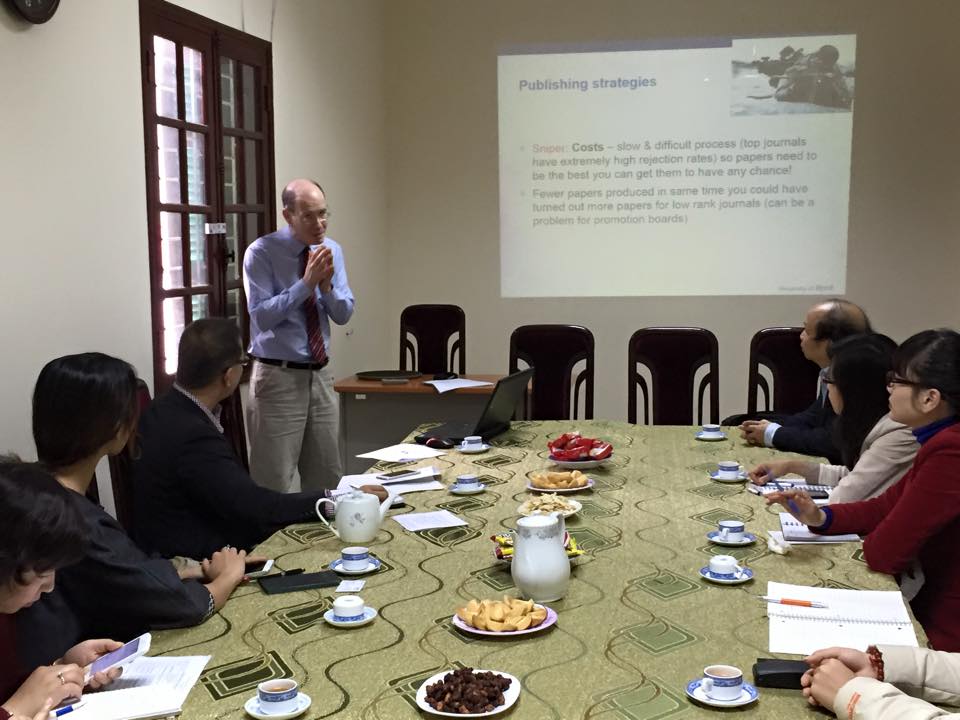 Author: MSc. Bui Nhat Quynh