Welcoming the atmosphere of a series of events "Welcome new students" and Gala Day of World Tourism Day 27/9, Faculty of Tourism Studies organized the ORIENTATION DAY "You choose a career - a career choose you " On the morning of 25/9/2014 at Hall 8th floor, Building E, University of Social Sciences and Humanities - VNU.
For the purpose of providing information and career guidance for K58, k59 new students, and Double Degree Tourism students, the event had attracted the attention of more than 300 young people from many faculties. Particularly, the festival had the participation of alumni who are working in various fields in the tourism industry.
With short films and dramatic dramas, the Orientation Day introduced the Faculty of Tourism, staffing and faculty as well as the three majors of the Faculty, including Travel Management, Hospitality and Event Management. Besides, the festival also brings interesting sharing, answer questions of teachers who represents for the three majors of training. The career exchange with alumni who was extensively experienced in the field of tourism also attracted the attention of students. Alternatively, the program is a vibrant performance by the students who are studying at the Faculty.
The orientation day was closed with laughter with Vlog introducing the dual curriculum of the Faculty. A student shared, "I feel the orientation day is very interesting, through that I believe and choose the right career for the future, as well as listening to the actual share of alumni to get more experience for later work. "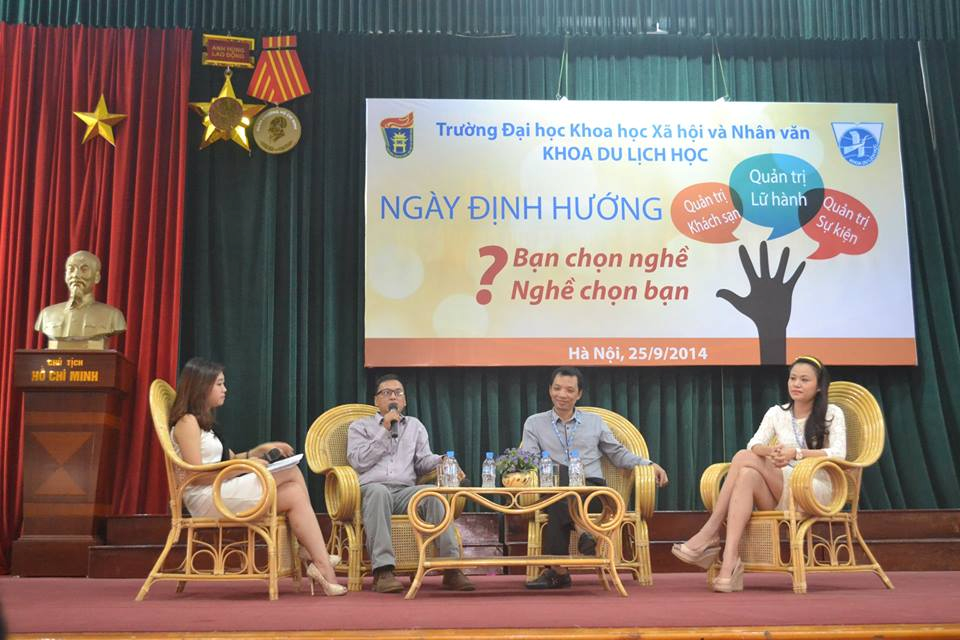 Talkshow giữa giảng viên Khoa Du lịch học và sinh viên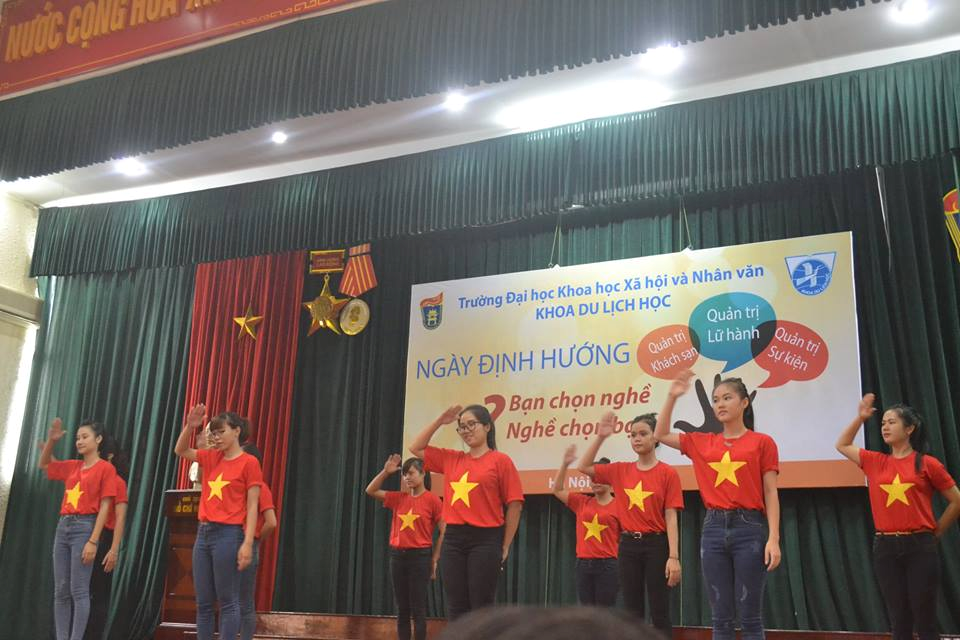 Tiết mục nhày flashmob của sinh viên Khoa Du lịch học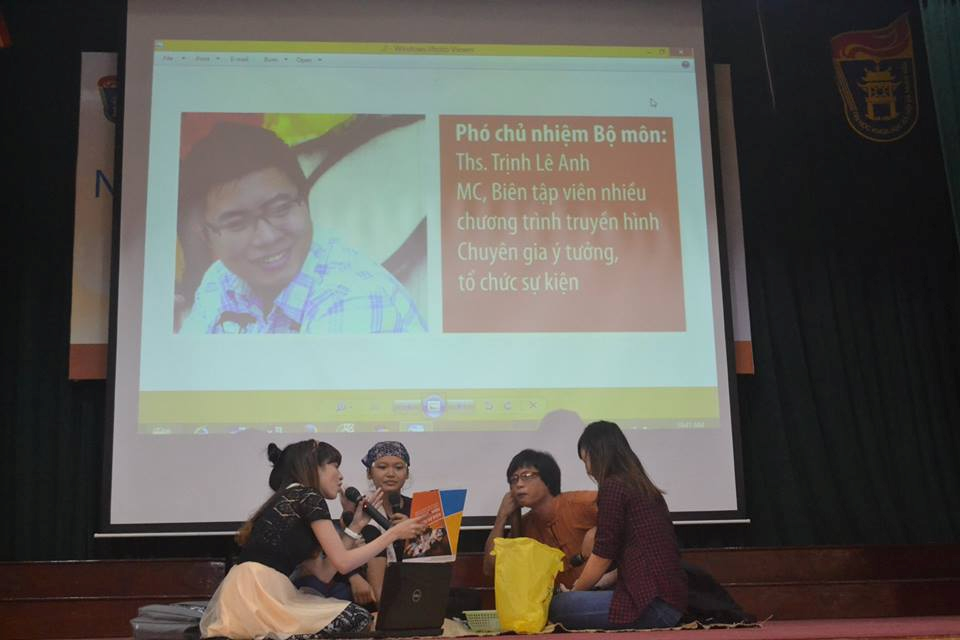 Vở kịch giới thiệu hướng ngành Quản trị Sự kiện đem lại tiếng cười cho cả hội trường
Tin - ảnh: Quỳnh Trang - Nhật Quỳnh