https://fts.ussh.vnu.edu.vn/en/partnership/international-cooperation/work-program-in-the-quot-sustainable-tourism-development-in-vietnam-quot-project-framework-sustainable-tourism-development-in-vietnam-583.html
From October 3 to 6, the Faculty of Tourism Studies of the University of Social Sciences and Humanities organized a workshop and field study in the framework of the project "Sustainable Tourism in Vietnam" (Sustainable Development in Vietnam). This is a collaborative project between three institutions including Greifswald University - Germany, Faculty of Hospitality and Tourism, Hue University and Faculty of Tourism Studies at the University of Social Sciences and Humanities. The program is attended by Professor Steingrube, coordinator Kristin from the University of Greifswald - Germany, Professor Inagaki from Rikkyo University - Japan; Pham Hong Long, Head of Department of Tourism Studies, Associate Professor Tran Duc Thanh with faculty members and over 20 graduate students in the 13 th course. During the first two working days, Dr. Tran Duc Thanh and Professor Steingrube have lectured on "Tourism Consulting" and "Regional Planning". These are two urgent issues and are of great interest in the development of tourism today. The seminar provided lecturers and graduate students with faculty of theoretical and practical faculties useful knowledge, and additional sources of important information for teaching process and scientific research. In addition, the delegation also visited the National Institute of Urban and Rural Planning (VIUP) and Vietnam National Administration of Tourism (VNAT) to exchange information, learn experiences and share experiences, to understand more about plans and directions for the future of tourism in Vietnam.
The next two days, the delegation had a visit and rest at the Pu Luong Retreat resort, Ba Thuoc district, Thanh Hoa province. This is an opportunity to help the delegation have practical experiences in tourism, learn the cultural identity of a number of ethnic Vietnam and feel the peace of the countryside.
Ending 4 working days has been a great success, meeting the requirements of the project and promising for a new project in the future.
Here are some pictures: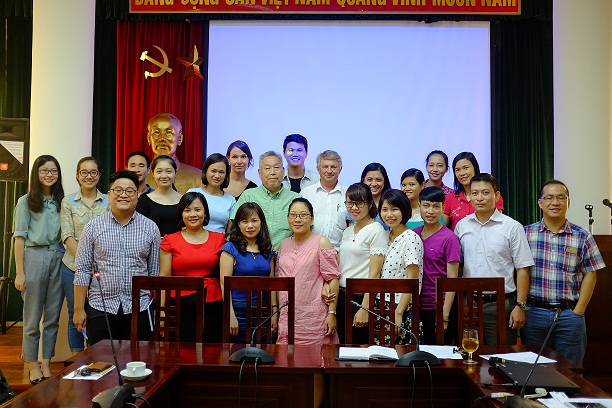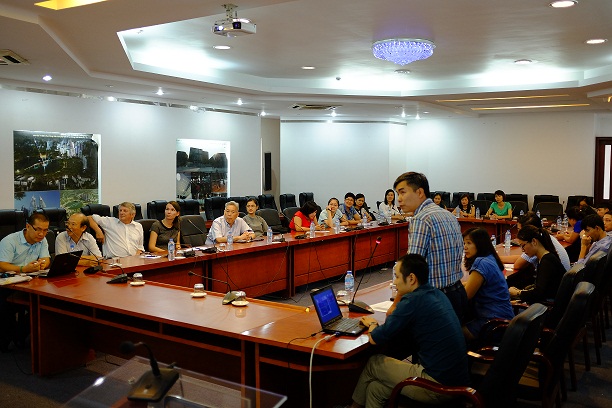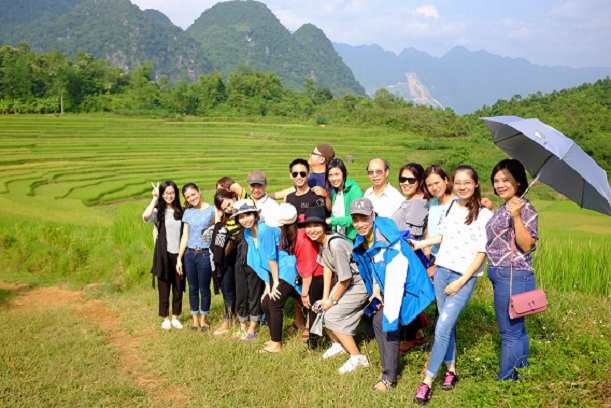 Tin bài + Ảnh: Nguyễn Thanh Quảng