Harmonizing with the atmosphere of the events chain of the New student welcome day and the Gala celebrating the World Tourism Day on September 27th, the Department of Tourism Studies organized the ORIENTATION DAY "You choose the career - The career choose you" in the morning on September 25th, 2014 in the hall on the 8th floor of the E building at the University of Social Sciences and Humanities - Hanoi National University.
With the purpose of providing information and career orientation to the new students from the classes K58, K59 as well as the students from the Double degree class on Tourism studies, the event attracted the attention of more than 300 young students who come from many different departments and studying programs. Especially in the event there were the presences of the former students who are working in various sectors in the tourism industry.
By short clips and plays, the Orientation day introduced the Department of Tourism Studies, the teaching staff in the Department as well as the three training majors namely Travel Management, Hospitality Management and Events Management. Besides, the event also brought students interesting sharing and the answers to the questions of students from the teachers who were the representatives for the three training majors. The career orientation meeting with the former students who have a lot of experiences in the tourism industry also attracted the attention of the participated students. In the event there were vibrant performing arts activities performed by the own students studying at the Department.
The Orientation day ended in cheery laughter with the Vlog introducing the double degree program of the Department. "I find the orientation day very interesting, through it I believe and choose the right career for the future, as well as being able to hear the actual sharing from the former students, which helps me have more experience for the later career", a participated student shared.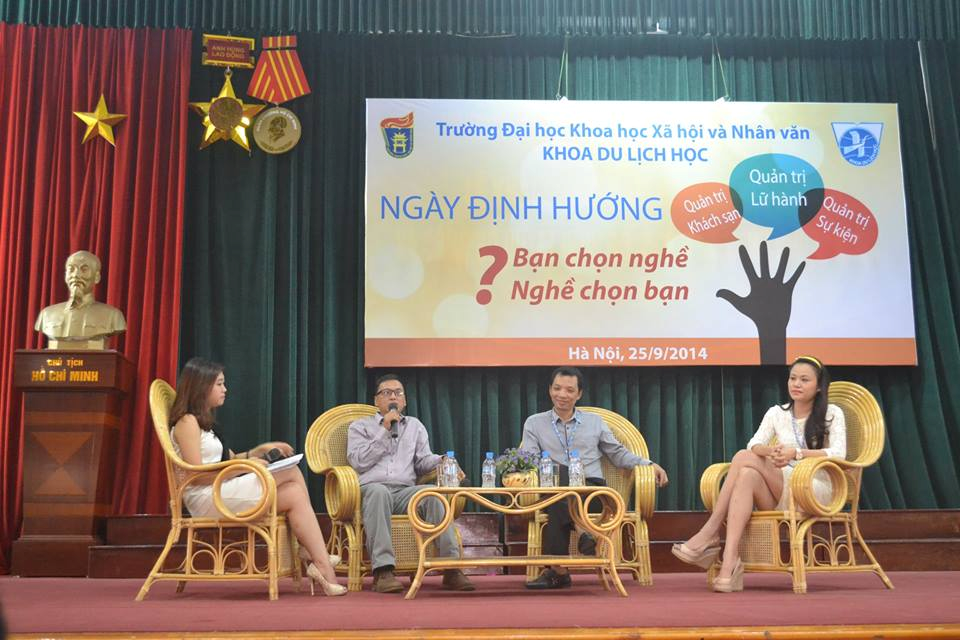 The talkshow between the teachers of the Department of Tourism Studies and students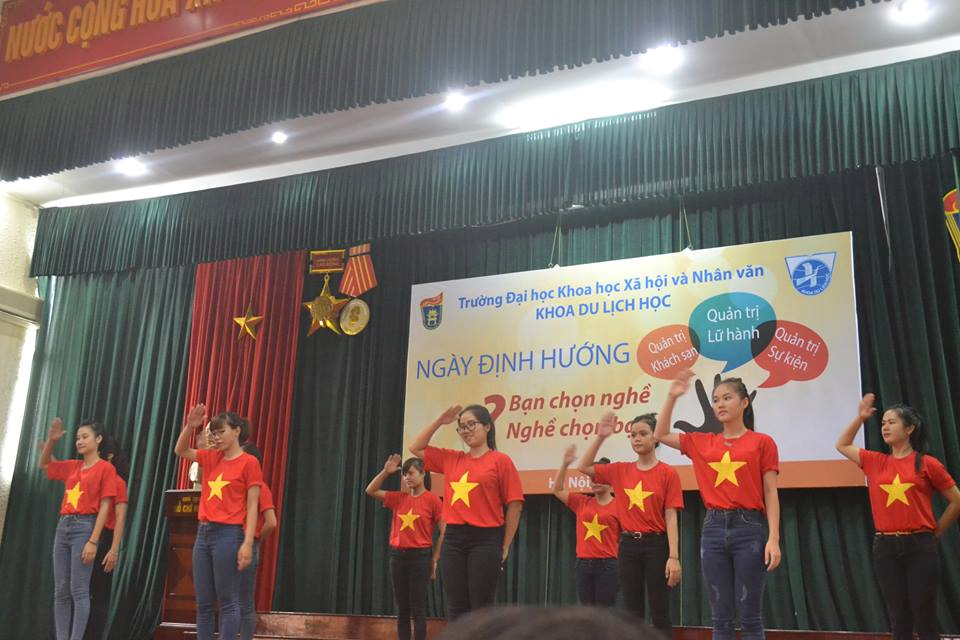 The flash mob dance of the students of the Department of Tourism Studies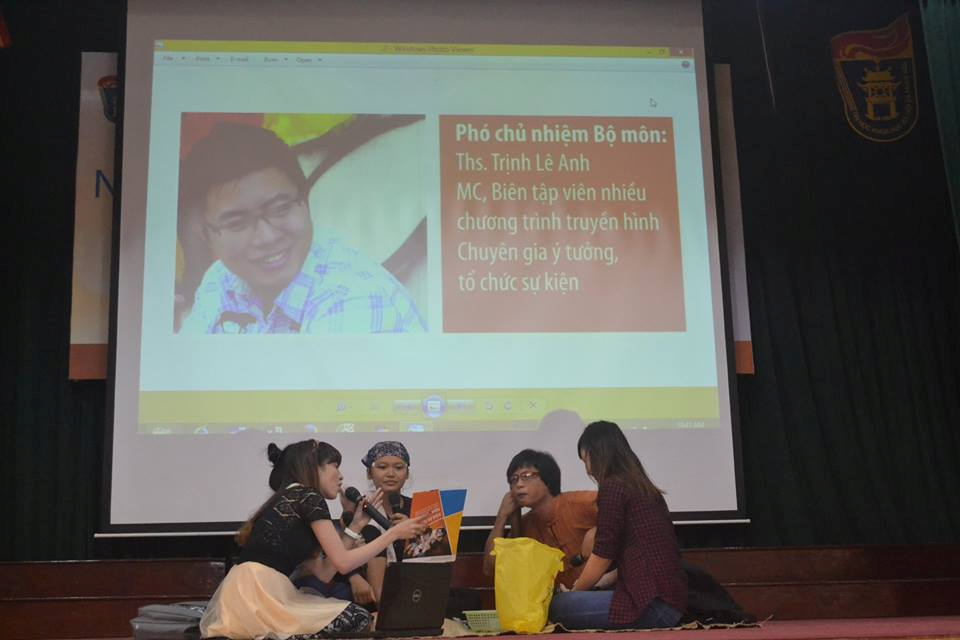 The plays introducing the Event Management major brought laughter to the whole audiences in the hall