https://fts.ussh.vnu.edu.vn/en/news/news/a-trip-to-cat-ba-island-of-the-faculty-of-tourism-and-university-of-greifswald-germany-students-543.html
Following the meeting on Sept 10th 2015, on Sept 13th and 14th, students of the Faculty of Tourism, University of Social Sciences and Humanities (VNU) together with lecturers and students from University of Greifswald, Germany had a trip to Cat Ba island, Hai Phong. The trip is a part of a collaborative program between the two universities, opening up opportunities for discussions, exchanges, and learning between students of both universities. There were two teachers and 15 students from the University of Greifswald Germany and 10 excellent students of the Faculty of Tourism who participated in the trip.
On the way, teachers and students stopped by An Duong clean water factory - which provides clean water for Hai Phong city. During their visit, the delegation was introduced to the most modern water treatment system in Vietnam as well as the benefits of water factory for the development of Hai Phong city. After that, the delegation went on Tuan Chau ferry to Cat Ba island. The ferry was crossing Halong Bay, and Vietnamese students had the chance to proudly introduced to the international friends about one of the World Natural Heritage.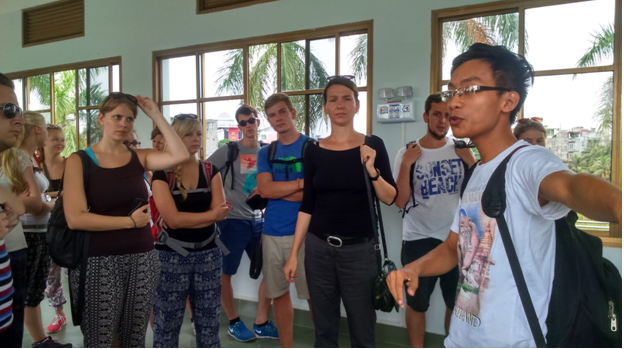 In the afternoon of September 13th, the delegation visited the Military Yard, one of the "war hospital" during the American War against the Catba Island people. German students were delighted to hear about the heroic struggle history of the Vietnam. After that, the delegation returned to the hotel and took part in a small lecture by German students to evaluate the tourism development of Ha Long Bay, Vietnam in English. The lecture took place in the exalted atmosphere as many questions were raised and the excitement of Vietnamese students when hearing the objective assessments from foreign friends about the landscape of their home country.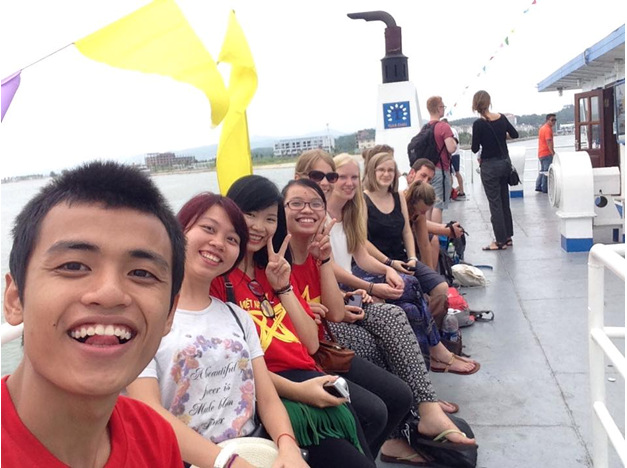 In the evening, students of the two countries had a good time together walking the streets and enjoying some specialties of Hai Phong city.