https://fts.ussh.vnu.edu.vn/en/news/news/catba-island-trip-of-students-of-faculty-of-tourism-university-of-social-sciences-and-humanities-hanoi-and-greifswald-university-german-320.html
After the meeting on Sep 10 2015, students from Faculty of Tourism, University of Social Sciences and Humanities, Hanoi and Greifswald University, German went on a trip to Cat Ba Island at Hai Phong city. The trip included in cooperative program between two universities takes opportunity to exchange, interact and learn things among students from two schools. There were 2 lecturers and 15 students from German school and 10 Vietnamese talented students.
On the trip, the participants visited clean-water factory which provides a huge amount of fresh water for Hai phong city. School groups were introduced about the most advanced clean water treatment system in Vietnam as well as the benefits of clean water factory with the development of Hai Phong city. After that, they continued to get on Tuan Chau ferry to visit Cat Ba Island. The ferry came across Ha Long Bay and Vietnamese students introduced proudly about one of the World Natural Heritages.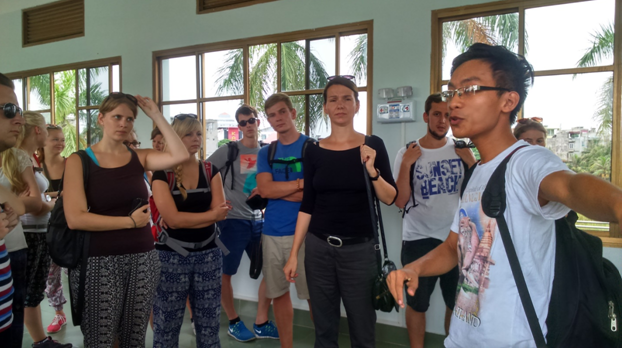 On Sep 13 afternoon, the group visited Quan Y cave – one of the field hospitals in the Resistance War time against America of Cat Ba Island. German students showed their interest when being told about heroic struggle history of Vietnam. Then, school group came back to hotel and take part in a small presentation of German students related to general evaluation about tourism development of Ha Long Bay in English. The presentation took place in vibrant atmosphere with many constructional questions and the interest of Vietnamese students about subjective assessments of foreign friends about landscape of their home country.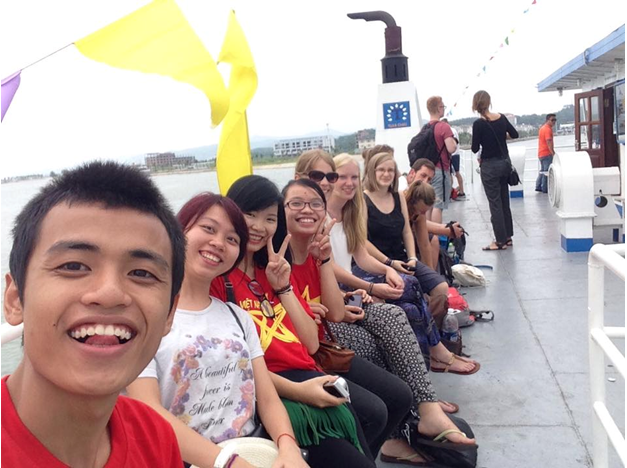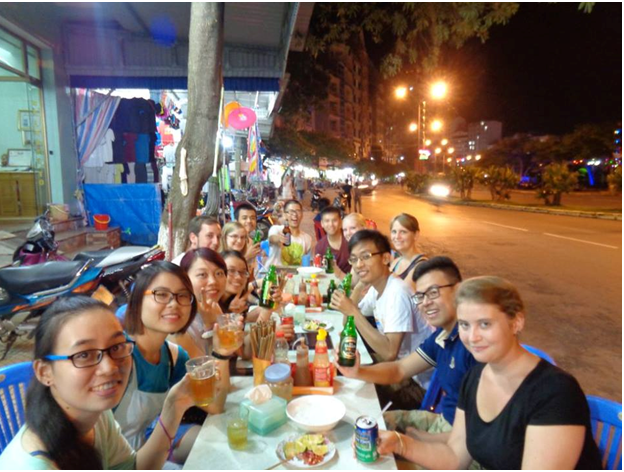 In the evening, students of both countries had presently interactive moments of walking in the street, enjoy some traditional food of Hai Phong city.
Sep 14 began with a small picnic in Cat Ba National Parks. The Director of the Park told students about tourism potential as well as sustainable tourism development projects of the Park. After that, the group conquered Ngu Lam mountain peak which can show the National Park panorama.
Although the trip spent just 2 days in Cat Ba Island, this was an amazing opportunity for students from both countries. Smiles, gathered knowledge and beautiful pictures are the most respectful memories of student life. It is expected that this trip open more exchange opportunity for students of both schools, simultaneously tighten operative relationship of Vietnam and German.